18th edition of the L'Oréal Portugal Medals of Honor for Women in Science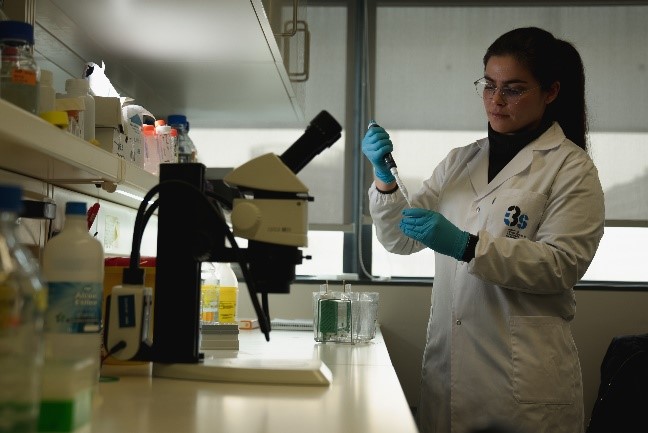 Today, March 23rd, the four young Portuguese researchers who won the 18th edition of the L'Oréal Portugal Medals of Honor for Women in Science, a joint initiative between L'Oréal Portugal, the National UNESCO Commission and FCT, which has been held in Portugal since 2004, were announced.
Research on cancer, microcephaly, addictive behaviors and waterfowl preservation are the areas of the four awarded projects. Edna Correia - CESAM, Faculty of Science, University of Lisbon; Carina Cunha - Institute for Research in Life and Health Sciences, University of Minho; Sandra Tavares - i3S - Institute for Research and Innovation in Health; and Sara Bandarra - Algarve Biomedical Center - Research Institute, Association for the Development of the Algarve Biomedical Research and Training Center, saw their research projects distinguished with an award of 15,000 thousand euros each.
The researchers, PhD or post-doctoral in their areas of specialization and aged between 32 and 35, were selected among more than 72 candidates by a scientific jury, chaired by Professor Alexandre Quintanilha.
SANDRA TAVARES
Researcher at i3S - Institute for Health Research and Innovation
Post-Doctorate in Cancer Biology from the University Medical Center Utrecht, the Netherlands, Sandra Tavares, through her research, intends to simulate small tumors in the laboratory to help treat Triple-Negative Breast Cancer. This represents about 15% of the incidence of invasive breast cancers and due to its level of aggressiveness and rapid metastasis has few targeted therapeutic options.
CARINA SOARES-CUNHA
Researcher at ICVS - Research Institute of Life and Health Sciences of the University of Minho
Understanding and preventing addictive behaviors requires the study of the brain and a deeper knowledge of the nucleus accumbens - one of the areas responsible for the sensation of pleasure that is generated after an external stimulus. Carina Soares-Cunha, Post-Doctorate in Neuroscience from the Zuckerman Institute, Columbia University, United States, intends with her research to identify the groups of specific neurons that are activated in exposure to natural rewards or to drugs of abuse and that can be found in this region of the brain. On the one hand, he seeks to know the objective location of these neurons, and on the other hand, to distinguish those that respond to natural rewards from those that react to chemical stimuli.
SARA CARVALHAL
Researcher at Algarve Biomedical Center
Rare diseases are a great challenge for the scientific and clinical community. Microcephaly and genetic alterations in regulators of mitosis - the process by which cells multiply - are common to several rare diseases, so Sara Carvalhal, PhD in Philosophy from the University of Dundee, UK, wants to understand the relationship of rare diseases with mitosis and study how these regulators of mitosis function in the neurological system.
EDNA CORREIA
Researcher at CESAM - Center for Environment and Sea Studies
Can the rice fields of the Tagus Estuary provide food for humans and be home to other species? Finding an answer to this challenge of balancing rice field management and biodiversity conservation is what Edna Correia, PhD in Biology and Ecology of Global Change from the Faculty of Science, University of Lisbon, wants to do with her research. To this end, she intends to understand how artificial wetlands such as rice paddies can contribute to the preservation of birds traditionally associated with natural wetlands. And also to identify the impact of these birds on rice production.
In Portugal, the L'Oréal Portugal Medals of Honor for Women in Science have already distinguished 61 young female researchers.
Published 23 March 2022 | Updated 12 January 2023