Presentation of R&D projects "Portugal and the Holocaust: research and memory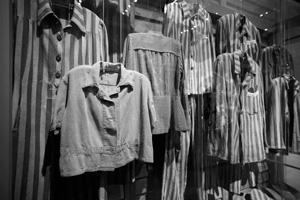 FCT, in collaboration with the national program "Never Forget", will promote a presentation session of the six research and development projects (R&D) selected under the special support program "Portugal and the Holocaust: research and memory". The session will take place on November 25th, at Palácio Galveias, in Lisbon, starting at 2pm, and is part of the national commitment to promote education, memory and research on the subject. Admission to the event requires prior registration, and the program is already available. The event will be broadcast online.
These six projects were approved for funding earlier this year, under a program launched in 2020, the year in which several Holocaust and human rights-related anniversaries were celebrated in Portugal, including the seventy-fifth anniversary of the country's entry into the United Nations and the eightieth anniversary of the rescue of thousands of Jews by the Portuguese consul Aristides de Sousa Mendes. In this context, this special FCT support was intended to fund research and development projects focusing on the intertwining of Portuguese history with various aspects of this tragic period. The choice of projects sought to enhance interdisciplinarity and the production of results of various types, from scientific publications to educational resources, in order to strengthen the presence of this theme in the national scientific agenda and, simultaneously, contribute to the dissemination of knowledge and the preservation of the memory of the Holocaust. The winners received funding in the range of 31 to 34 thousand Euros, translating into a total support of 200 thousand Euros.
In the presentation session, the projects will be distributed by two panels, according to their area of intervention. The first brings together projects oriented towards the production and availability of educational resources and the second focuses on research projects with a documentary and archival basis. The session will also include interventions by the President and Vice-President of the FCT Board of Directors, Helena Pereira and José Paulo Esperança, the commissioner of the national program "Never Forget", Marta Santos Pais, the Minister of Science, Technology and Higher Education, Manuel Heitor, and the Secretary of State for European Affairs, Ana Paula Zacarias.
In addition to the presentations by the researchers and leaders of the institutions participating in the projects, a brochure, published by FCT, will be distributed during the session. It contains the work and intervention proposals of each project, with the identification of the participating national and international institutions.
Published 19 November 2021 | Updated 12 January 2023