The Fulbright Commission's Historical Archive is now available for consultation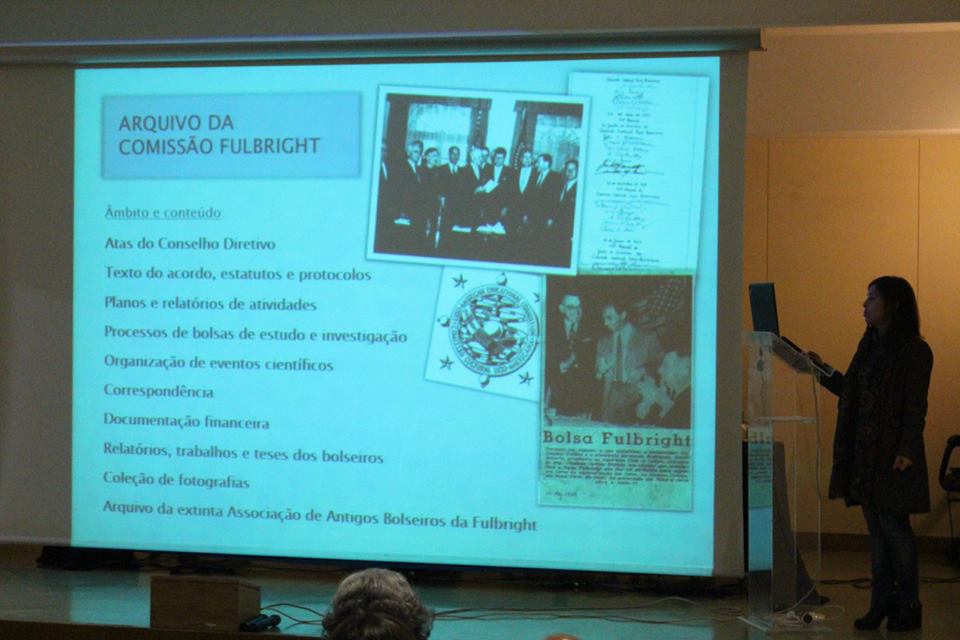 This archive brings together 56 years of the history of scientific and academic cooperation between Portugal and the USA. In 38 linear meters and 416 boxes are found documents that allow us to understand the activity of the Institution in the areas of Philosophy, History, Science Policy and International Relations. Among other documents, the Fulbright collection includes minutes, plans, reports, files on Studentships and students, financial administration documents, correspondence, and photographs.
All documentation is available on paper, in English and Portuguese, and also online through the platform of the Science and Technology Archive (ACT). In 2014, the Fulbright Commission's historical collection was integrated into the ACT, and it now holds the archival management of this collection, with regard to its organization, treatment and dissemination.
Desde o início da implementação do Programa Fulbright em Portugal, em 1960, mais de 2000 estudantes e professores portugueses e norte-americanos receberam Studentships Fulbright nas diversas áreas acadêmicas. Among the Fulbright grantees is the current President of the Republic, Marcelo Rebelo de Sousa.
The conference presenting this project of recovery and archival treatment was attended by the Secretary of State for Science, Technology and Higher Education, Maria Fernanda Rollo, as well as the Executive Director of the Institution, Otília Reis, the President of the Board of Directors of the FCT, Paulo Ferrão and the person responsible for the archival treatment, Cláudia Filipe of the Institute of Contemporary History, FCSH-UNL.
For the Secretary of State, Maria Fernanda Rollo, "this is a cherished project that dignifies the good relations between Portugal and the USA."She also stressed that it is a "common heritage" and it is up to the MCTES to "promote its dissemination and ensure its preservation, both physical and digital. FCT President, Paulo Ferrão, highlighted the good relations between this institution and the Fulbright Commission, installed in the FCT building since 2014, and the crucial contribution of the ACT team for this project.
Image credits: Fulbright
Published 20 April 2016