Protocol between FCT and IGFEJ signed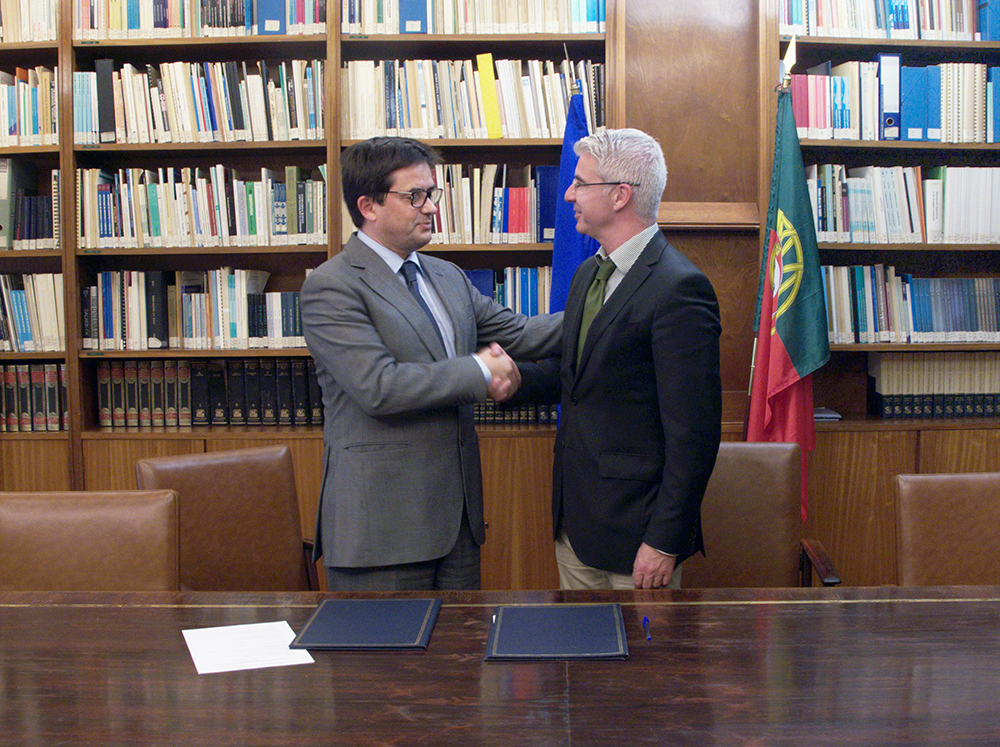 The FCT and the Institute of Financial Management and Equipment of Justice (IGFEJ) signed this Wednesday, May 17, a cooperation protocol. The partnership will allow the FCCN unit to expand its network to one of the main commercial datacenters in the country. In return, it will support the interconnection of two IGFEJ datacenters and their interconnection to the Public Administration Traffic Exchange Point, at the Public Administration Shared Services Entity (ESPAP).
This partnership will allow the sharing of resources between FCT and IGFEJ, namely in its communication and systems areas. At the signing ceremony, which took place at FCT, the President of the Foundation's Board of Directors, Paulo Ferrão, reminded that this protocol "is a good case of public cooperation". In his turn, Nuno Fonseca, Director of IGFEJ's Support Services Department, welcomed the signing of the protocol, stating that "there are many areas of mutual interest" to both institutions.
IGFEJ's mission is to manage the Ministry of Justice's financial resources, to manage the justice sector's assets, infrastructures and technological resources, as well as to propose the design, implementation and evaluation of computerization plans and projects, in coordination with the Ministry's other services and agencies.
Posted on 17 May 2017