Science 2022 marks FCT's 25th anniversary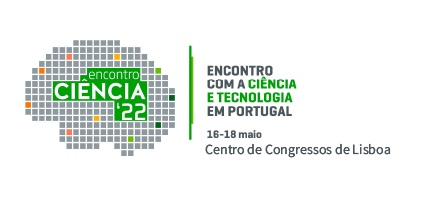 The Science 2022 - Meeting with Science and Technology in Portugal is now open for registration and will be held on 16-18 May 2022, at the Lisbon Congress Centre (CCL). This year, the Science Meeting integrates the program of the celebrations of FCT's 25th anniversary, a date that is being marked with numerous sessions of discussion and reflection, decentralized across several cities in the country and with the active participation of the scientific community, focused around important issues for the future of science in Portugal and Europe.
The Science Meeting is the largest annual event in the area of science and technology in Portugal and is promoted by FCT, in collaboration with the National Agency for Scientific and Technological Culture - Ciência Viva, and with the institutional support of the Minister of Science, Technology and Higher Education and the Parliamentary Committee for Education, Science, Youth and Sports. The initiative counts on the active participation in the program of national R&D institutions - FCT R&D units, CoLABs, Associate Laboratories and State Laboratories - through scientific papers, demonstrations of R&D activities and posters of doctoral students.
The Commissioners of Science 2022 are Teresa Pinto Correia, Researcher at Associate Laboratory Change and Professor at the University of Evora, and Teresa Ferreira, Researcher at Associate Laboratory TERRA and Professor at the Instituto Superior de Agronomia. The guest country of this edition is Egypt, which will also actively participate in the program.
Published 23 March 2022 | Updated 12 January 2023