FCT researcher won the "Eurotherm Young Scientist Prize and Awards".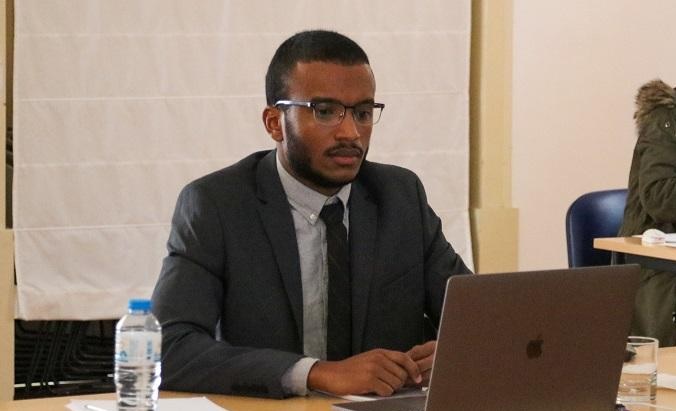 The doctoral thesis "Modelling and optimisation of porous volumetric receivers in point-focus solar concentration systems" by researcher Germilly Barreto, funded by the Fundação para a Ciência e a Tecnologia (FCT) through a research Studentship , won the "Eurotherm Young Scientist Prize and Awards".
Germilly Barreto was born in Cape Verde and is a researcher at the Institute of Earth Sciences and the Chair of Renewable Energy, at the University of Évora (CER-UÉ). He completed his PhD in March 2020 and this was the first time that a PhD thesis developed in a Portuguese university won this international award.
The award distinguished the originality, the scientific level, the relevance of the results for thermal sciences and heat transfer, the adequacy of the numerical modeling and experimental methods used in his research work in the area of heat and energy transfer. The work consisted in the modeling and optimization of volumetric solar receivers made of SiC ceramic sponges in point focus concentration systems, including the development and application of three-dimensional models for solar radiation absorption, fluid flow and heat transfer in the receiver, as well as the experimental determination of the radiative properties of the porous medium.
The award winners will be presented at the 8th European Thermal Sciences conference, which is being held in Lisbon until September 23, 2021. The awards are given every four years by the Eurotherm committee, and consist of one EUROTHERM Award and two EUROTHERM Awards for Young Scientists who have completed their PhD in the field of Heat Transfer and Thermal Sciences.
Photo: University of Évora
Published 22 September 2021 | Updated 12 January 2023