Portuguese Winner of European Prize for Women Innovators
Topics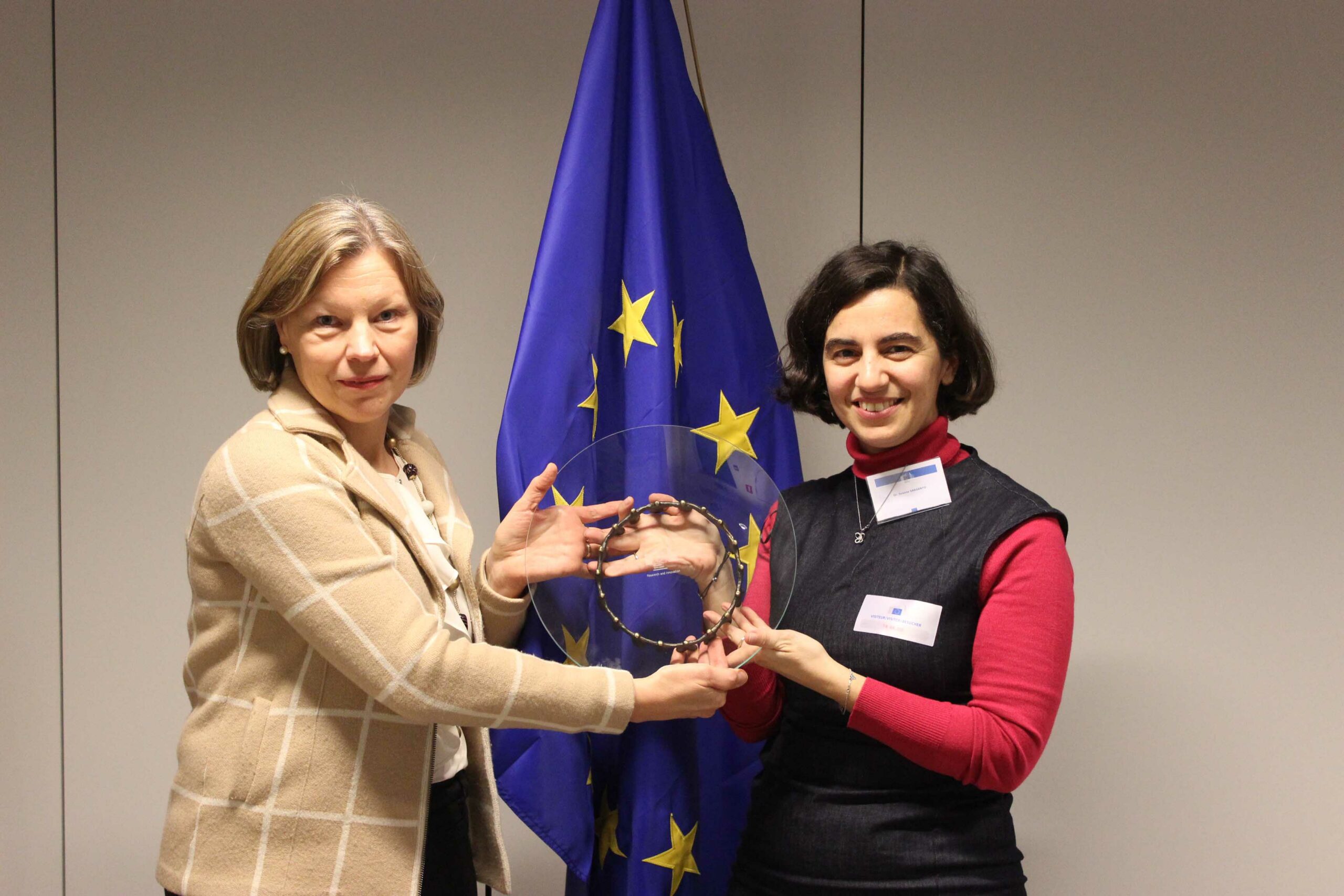 What if the Internet is in things in motion? This was the basic idea behind the creation of Veniamthe technological startup that transforms vehicles, such as cabs and buses, into wireless access points, deploying city-wide mobile networks at reduced costs. These hotspots in vehicles can act as sensors, interacting with traffic management systems, creating a network to transmit information between hotspots on the way to the final destination. The information can be used to improve traffic management and thus help drivers. This technology, with a Portuguese signature, is revolutionizing transportation models and mobility in the cities of the future and intends to become the forerunnerofthe "Internet of moving things" concept.
This was the idea that put Susana Sargento in first place on the podium of the European competition Innovative Women 2016in a total of 64 applications and 9 finalists.
Created in 2011 by the European Commission, this award publicly values the scientific work of women who have succeeded in creating successful business models from their research fields. It also aims to encourage other women to pursue careers in science and to bring their cutting-edge ideas to market.
Susana Sargento is a researcher in communications networks and has 15 years of experience in leading national and international projects. She is part of the Department of Electronics, Telecommunications and Informatics (DETI) of the University of Aveiro (UA), where, in collaboration with the University of Porto (UP) and with the support of UPTEC - Science and Technology Park of UP and the Carnegie Mellon Portugal - FCT Program, she was co-responsible for the development and launch of the Veniam project in 2012.
The 100 thousand euro prize was awarded on March 10th by the European Commissioner for Research, Science and Innovation, Carlos Moedas, in Brussels at an event to commemorate International Women's Day.
At the ceremony, the Portuguese representative stressed that "This project also symbolizes the enormous potential that exists in Portugal in the area of digital economy and new technologies" and that "Europe must support more of its innovators: people who combine scientific excellence and business sense; people who turn their research into job opportunities and who turn their ideas into benefits for our society and our economy.
The second and third prizes, worth 50,000 and 30,000 euros respectively, were awarded to researchers from Finland and Ireland.
Posted on 23 March 2016