The role of maritime spatial planning in securing a sustainable ocean
Tópicos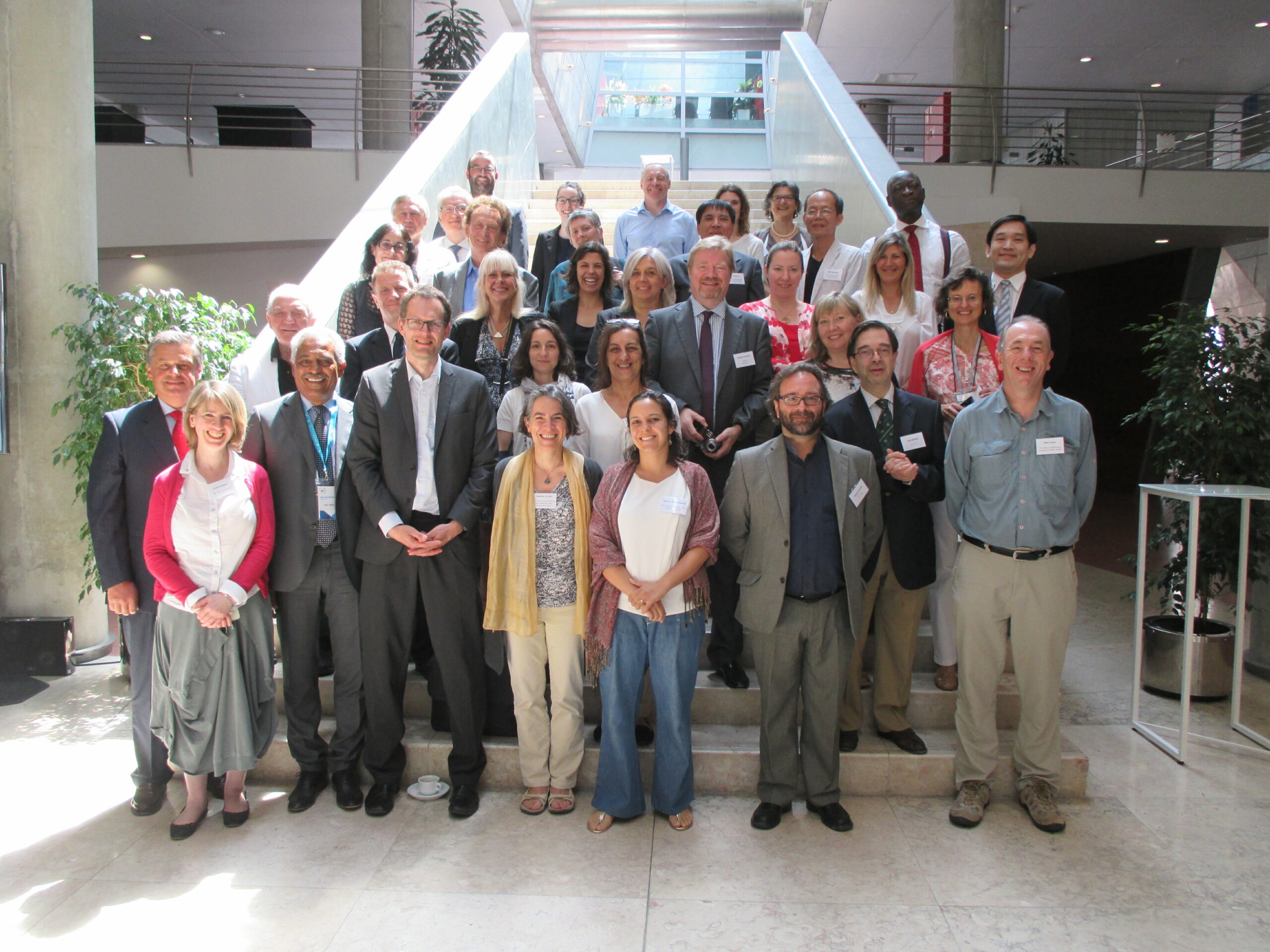 Several countries today face the growing challenge of exploring the full economic potential of the ocean while ensuring that marine activities ensure social and environmental sustainability. The workshop Future of Maritime Spatial Planning and Ocean Monitoring: What Potential for Economic Tools and Satellite Technology brought together forty experts, researchers and decision-makers, from 10 OECD countries and several international organisations, to discuss the role of maritime spatial planning in creating a framework for marine areas to harbour several activities of economic value, in a socially and environmentally sustainable fashion.
Globally, we face a steep rise in the use of maritime space (shipping and ocean transport) and in exploration of marine resources (mining, oil and gas extraction, fisheries, aquaculture), which often lead to increased pressure on ecosystems. At the same time, recent scientific developments in emerging areas such as off-shore wind, tidal and wave energy, deep-sea and extreme locations investigation and marine biotechnology, open new challenges to successfully balancing exploring the economic value of marine resources, on the one hand, with securing respect for the environment and ecosystems, on the other. Within this context, careful spatial and temporal planning of maritime activities may reduce the risk of conflict between different ocean-related activities, and contribute to a more sustainable and improved economic use of the ocean.
Development of new governance structures and regulatory processes for marine resource use are particularly important. Both need to be underpinned by solid scientific knowledge.
During the workshop held in Lisbon, participants discussed issues such as the multiple uses of the ocean and of coastal areas, the evolution of maritime spatial planning processes around the world and innovative approaches to governance and economic instruments for maritime spatial planning. Issues of collection and management of data, of quality control, and of the infrastructures needed to support maritime spatial planning were also key topics for discussion.
Held at the beginning of June, this workshop is particularly relevant for Portugal, since maritime spatial planning is one of the themes included in both the Portuguese Research and Innovation Strategy for Smart Specialisation and the Portuguese Strategy for the Ocean 2013-2020. Both policy documents consider maritime spatial planning as a crucial tool for development of the ocean economy.
The workshop Future of Maritime Spatial Planning and Ocean Monitoring: What Potential for Economic Tools and Satellite Technology is a component of the OECD project The Future of the Ocean Economy: Exploring the prospects for emerging ocean industries to 2030 (within the wider Futures Porgramme of the Directorate for Science, Technology and Industry). The project aims to carry out a forward-looking assessment of the ocean economy to 2030 and beyond, with particular emphasis on the development potential of emerging ocean-based industries. It runs from 2013 to 2015, and Portugal is represented by FCT (coordinator), by the Direção-Geral de Política do Mar (DGPM) and the Calouste Gulbenkian Foundation.
Publicado em 8 Julho 2015