2016 EU Prize for Women Innovators goes to Portuguese researcher
Tópicos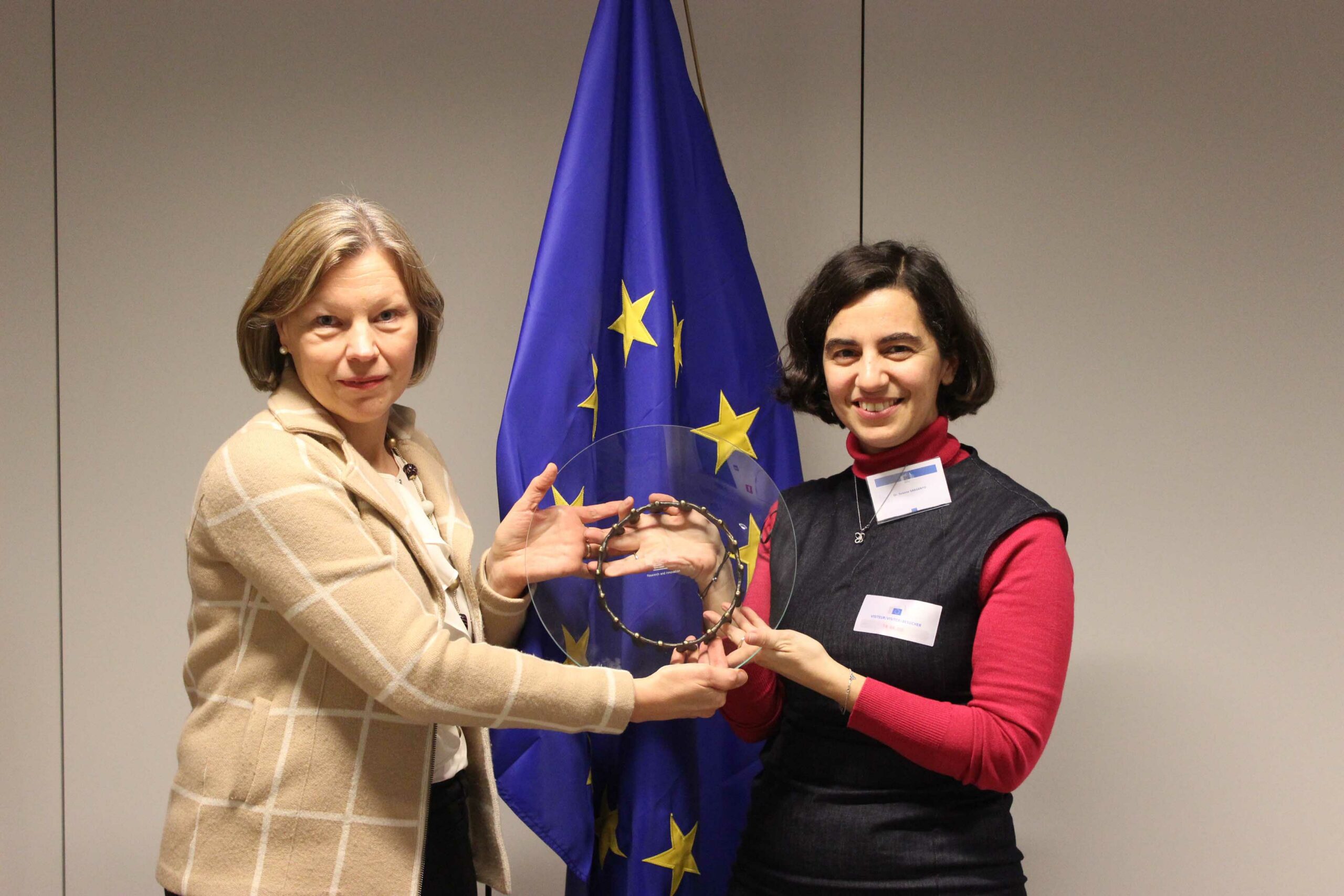 To equip many moving things with wireless hotspots, for a connected, smarter city, is the idea at the core of the startup Veniam. The company turns vehicles, such as buses and taxis, into Wi-Fi hotspots and builds city-scale vehicular networks that collect terabytes of urban data, at low cost. These vehicle-based hotspots may be used as sensors and could interact with utilities or traffic systems, to create a web for information to jump between hotspots to reach the final destination. The information can be used to improve traffic and help drivers. This "made in Portugal" technology is revolutionising city transport and mobility systems, and aims to establish itself as a pioneer in the field of "The Internet of moving things".
It is also the idea that secured Susana Sargento's win of the 2016 Women Innovators Prize, amongst 64 candidates and 9 finalists.
Set up by the European Commission, in 2011, this award is a very public recognition of women's contribution to science and to the creation of successful business models from their research. It aims to encourage other women to take up careers in science and to pursue their innovation and entrepreneurial ideas into the market.
Susana Sargento leads the Networks Architecture and Protocol research group within the Department of Electrical Engineering, Telecommunications and Computer Sciences of the University of Aveiro, in Portugal. She has over 15 years' experience in coordinating both national and international research projects. In 2012, Susana Sargento co-founded Veniam, as a joint spin-off of the universities of Porto, Aveiro and the Instituto de Telecomunicações, with the support of UPTEC (University of Porto's Science and Technology park), and of the FCT – funded Carnegie Mellon Portugal partnership.
The €100 000 prize was awarded in March, by the European Commissioner for Research, Science and Innovation, Carlos Moedas, to coincide with International Woman's Day. At the award ceremony, the European Commissioner highlighted that, "This project represents the enormous potential that Portugal has in new technologies and the digital economy", and also "Europe needs to support more innovators like them: the people who combine scientific excellence with a head for business; the people who turn their research into employment opportunities and their ideas into positive impacts for our society and our economy."
The second and third prizes, of €50 000 and €30 000, respectively, went to researchers form Finland and Ireland.
Publicado em 23 Março 2016