Texas-based and Portuguese technology-based companies strengthen networks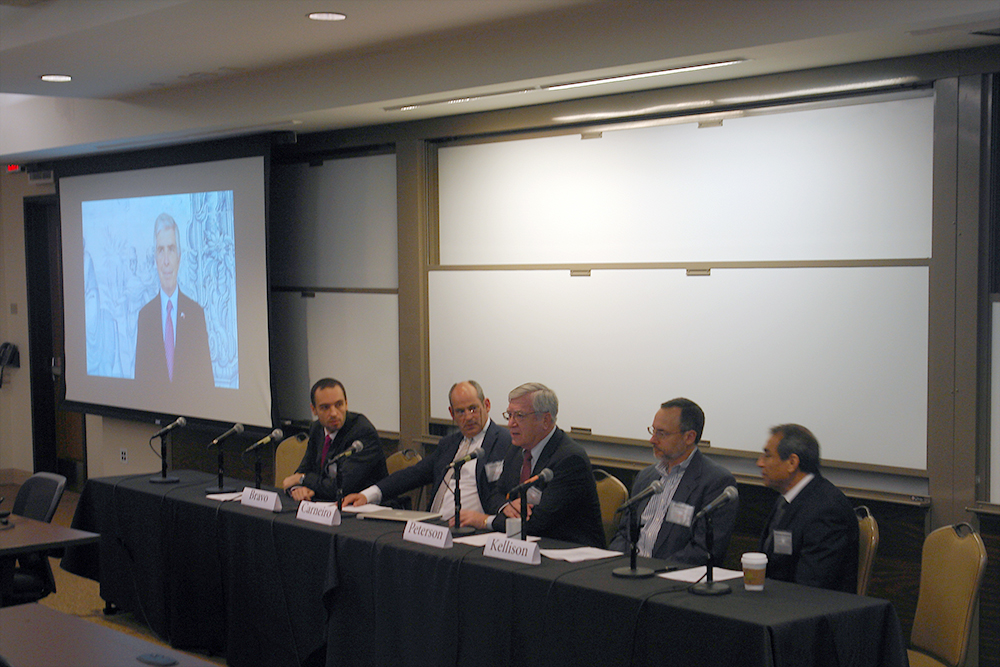 The Texas-EU Venture Growth Initiative is a matchmaking and networking event created to help technology-based start-ups to grow in the USA and in Europe. The Initiative grew out of the University Technology Enterprise Network (UTEN), itself a part of the larger UT Austin-Portugal partnership between FCT and the IC² Institute at The University of Texas – Austin. The 2015 edition of the Texas-EU Venture Growth Initiative, that took place on 22-23 April, in Austin, Texas, delivered measurable business development for Central Texas and Portuguese technology firms. Participants learnt about opportunities for launching or co-locating firms in the EU and in Central Texas.
The almost 120 participants in the event included entrepreneurs, venture capital firms, angel investors, incubator directors and international service providers. The programme included the Texas-Portugal matchmaking workshop, which provided panel discussions on the roles of business-incubation and acceleration opportunities, of investor relations and also of market relationships in determining the success of academia-based innovation.
The Portuguese delegation included entrepreneurs, investors, directors of the main business incubators and accelerators, as well as the USA ambassador in Portugal, Robert Sherman, and Portugal's ambassador in the USA, Nuno Brito. Pedro Carneiro, vice-president, and members of the FCT Technology Office, represented FCT.
UTEN and it's Global Startup Program, both a part of the FCT-funded international partnership with UT Austin, have grown into leading programmes in Portugal, bridging the gap between early-stage innovations and the marketplace. UTEN is a network connecting universities, technology transfer offices, research laboratories, incubators, and professionals in Portugal, with the goal of leading, facilitating, and accelerating the commercialisation of science and technology innovations created by Portuguese researchers.
During the Texas-EU Initiative, FCT announced the upcoming Fostering Science and Innovation Ecosystems: Portugal-USA Partnerships conference, which will take place in Lisbon, on 29 May. This will be the first conference to bring together the partnerships established between FCT the American universities of UTAustin, MIT and Carnegie Mellon (CMU).
Publicado em 10 Maio 2015