Third call of FCT Investigator programme selects 229 new researchers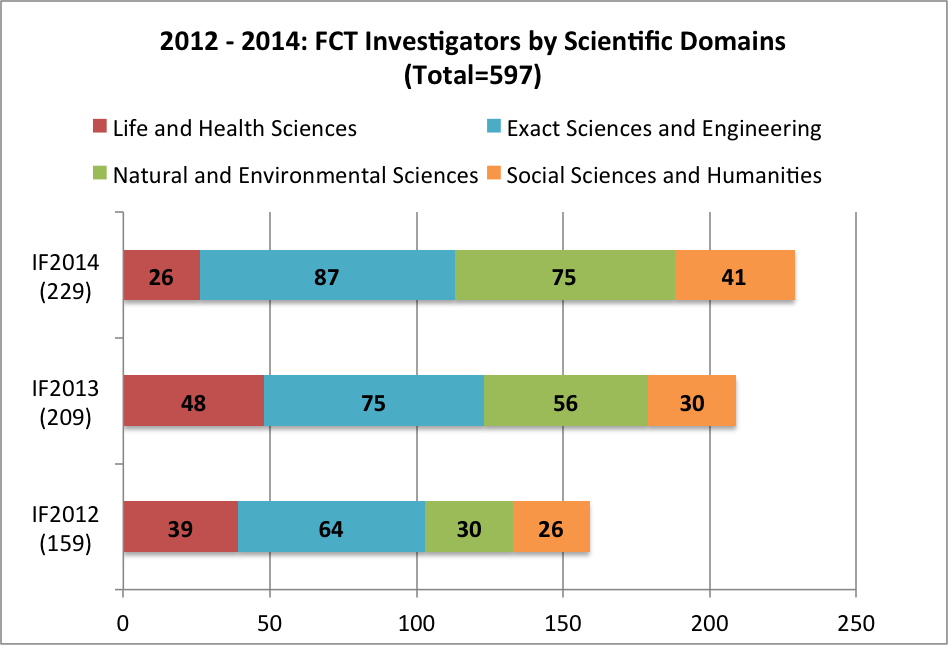 The results of the third call of the FCT Investigator programme, released at the end of January, confirmed that 229 new post-doctoral researchers will join the programme, receiving 5-year work contracts to carry out independent research at R&D units across Portugal. These results bring the total of selected FCT Investigators to 597, since the launch of the programme, in 2012, with the goal to recruit 1 000 outstanding researchers by 2016.
FCT Investigator grants provide a competitive salary and start-up funding for those researchers with no on-going research funding. The 2014 winners have secured grants across the three types available: 152 Starting Grants (for researchers with more than 3 and less than 8 years post-PhD experience), 69 Development Grants (for researchers with an excellent track-record and significant experience of independent research) and 8 Advanced Grants (for established independent researchers).
Researchers of any nationality, any age and in any research field may apply to an FCT Investigator contract. The 2014 winning applicants carry out research across several domains: 26 in the life and health sciences, 87 in the engineering and exact sciences, 75 in the natural and environmental sciences and 41 in the social sciences and humanities.
FCT investigators are selected through a rigorous international peer-review process. A total of 1398 applications were evaluated in the 2014 call, through a two-phase selection process. In the 2015 call, which is ongoing, close to 1370 applications have been through the first round of evaluation.
The FCT Investigator Programme is centred on the researcher and his/her research project. The main evaluation criterion is scientific excellence: of the applicant's background, career and of the research proposal. FCT Investigator applicants identify the host institution where they will carry out their research programme and career development. Selected FCT Investigators are contracted by the host institution through funding provided by FCT to the institution.
Underscoring the quality of the selected scientist, several FCT investigators have been selected for European Research Council Grants, and have published in leading scientific journals.
Publicado em 8 Fevereiro 2016